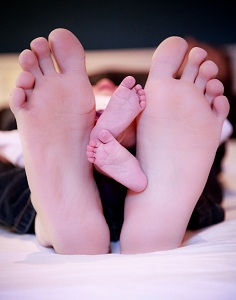 I haven't had a post in a while, because on February 4th I welcomed my new daughter into the world. This is my second child (I have a 3 year old boy too), and I don't know how I thought a newborn was difficult the first time around, this girl is easy! And that's the last time I ever describe my daughter as 'easy'.
I had two weeks off from work, and thought that I would be able to catch up on some lower priority projects while I was away, as well as keep up with a few blog posts and other business. Turns out that when kids equal the number of adults, you lose even more time and energy, so I didn't get much of anything done. Still, it was a nice break and I really didn't want to return to regular work hours.
Something that I am very thankful for is how nice it is to have a child in Canada. The constant attention during pregnancy by a regular doctor, the dedicated room and attentive staff at the hospital during, and the fact that there is no financial stress to worry about since it is all covered. It blows my mind that people in the U.S. have to consider things like, "can I afford the thousands of dollars the birth of my child is going to cost me?"
I still think it's going to take me a little while to adjust to the dynamics of two kids while maintaining my own likes and interests. Not to mention ensuring my 3 year old doesn't maim the newborn in some way.
So here's to healthy kids and a new normal!