It has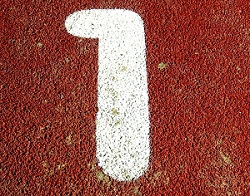 now been one year and one day since my first post on Faultbucket. When I was first reading about starting a blog and some common do's and don'ts, one thing mentioned was, "Don't post a 1 year summary".
Screw those people, this is interesting stuff!
In my first year, I have:
Made 50 posts
Received 18,537 visits
Had 35 comments (excluding mine)
Blocked 2,753 spam comments
My most popular post so far is the Adobe Flash Installax.exe with 22% of pageviews, followed by Hyper-V Failover Cluster Setup with 15%.
I started Faultbucket for a variety of reasons, including sharing knowledge, having a place to document things I come across, and associating a body of work with my name. So far those things are being accomplished, so I feel pretty content with it.
Originally I was worried about running out of topics, but as of this writing I still have 3 in the queue and I come across more ideas every week. Perhaps this year I'll even find time to make a logo and a unique identity for the site.
Looking forward to year number 2.