I've been working on migrating documents between document libraries in a SharePoint site, and have randomly struggled with an odd issue.
In the new destination library, I've configured a managed metadata column based on a term store, and made it mandatory. This column does not exist on the source library.
For the majority of my documents this has been working well – after moving or copying the document I set the column value with the quick-edit info pane. However, some of the documents have a blank value rather than showing "Required Information":

When I view the properties of the document on the quick-edit pane, the column doesn't appear at all!
The root cause is that these problem documents carried over their Content Type with them into the new library, and this content type does not have the managed metadata column added to it. However, it isn't immediately clear this is what happened because the default setting on this library is to not manage Content Types individually.
To fix this, I went into the advanced library settings, and chose Yes for "Allow management of content types":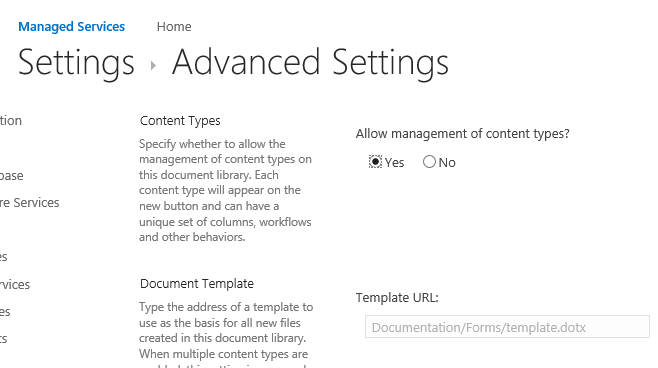 Once I did this, the extra content type appeared in the settings page:

Now when I go back to my document and open the quick-edit pane, there is a new option to select Content Type, and I can set it back to the default: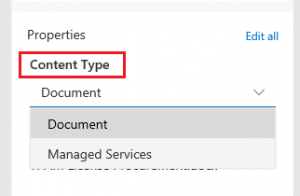 This then updates the list and puts a "Required Information" block in that column, and allows me to fill it in.