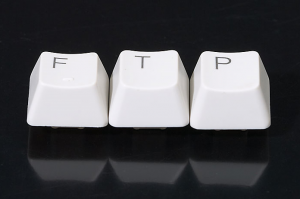 I'm looking for an alternative to FTP, because to be honest, FTP really sucks. Right now I'm using it for:
one-time transfers between individuals
long term sites for repeated transfers
data uploads for internal procedures
The big features that I need are security (through SSL), ease of use, and email notifications. The other requirement is that it must be on-premise; some of these long term sites have GB of data that changes daily, and I can't have my users waiting to transfer that data to the cloud before its available for our clients.
So far I've found 3 potential solutions:
Ajaxplorer is attractive because its open-source, and offers a familiar interface through a web browser. It doesn't require any add-ons or plugins to access. I ended up setting up a test site with ajaxplorer to further evaluate, and have determined that despite all of its strengths, the weaknesses are just too big to fully replace FTP within my environment. Notably:
Email notifications: they are possible, but aren't very configurable, and are only per-file. There isn't a way to make an email summary per connection. If someone uploads 3000 files, the recipient is going to get 3000 emails.
Active Directory integration: again, this is possible, but you can't mix AD users and local user accounts. We want both so that our internal users don't need another account, but external clients don't need to be in our AD.
Citrix Sharefile was introduced to me through a cold call, but it happened to be a day after I started looking for an FTP replacement. Sharefile is a fully featured, cloud based file transfer application that can be used through a Windows client, mobile client, or web browser. Its really nice actually, and very easy for the average user to pick up. The client for Windows (and add-ons for Microsoft Office) add a lot of value, and give the capability to auto-upload to Sharefile or generate links to send out.
External clients receiving files can do so straight through their web browser, and depending on the link generated for them they may not need to log in at all.
Sharefile is licensed per named user per month, and seems to be pretty competitive. The major downside of Sharefile right now is that there is no on-premise option. According to the sales rep I was speaking to we can expect this installation type later this year. Whether I wait for that depends on whether I find something else that can do the same job in the mean time.
Which brings me to RES HyperDrive. This is very similar to Citrix Sharefile, except that it is on-premise from the start. One problem: it hasn't been released yet. I've got a demo sitting on my desktop to try out which I'm very excited about but even if I love it, it will be difficult to trust the first release of some software. I was very pleased when downloading their VM for the demo that it was pre-packaged in a Hyper-V format. This is the first vendor that I've seen doing so.
I suppose this post is a little premature due to having not tested RES, but if it performs well and has all the features I need, a follow-up post will be coming with my installation and setup experience.
At the moment I'm not sure how RES Hyperdrive is licensed, or potential costs.
If anyone is using any of these applications and have an experience to share, please do in the comments!